Please, wait, this page is loading...



NOW AVAILABLE: WORLDWIDE TELEPHONE PROPERTY CURSE BREAKING DONE ON SINGLE FAMILY HOMES, RANCHES, FARMS, VACANT LANDS, AND BUSINESS PREMISES. PLS, CONTACT

REAL ESTATE EXORCIST AND PARANORMAL INVESTIGATOR BROTHER CARLOS OLIVEIRA (COMEDY CENTRAL NATHAN FOR YOU GHOST REALTOR EXORCIST)

VIA TELEPHONE @

415.324.9207

OR BY EMAIL @


RealEstateExorcist@gmail.com



GOT QUESTIONS? THEN PLS CALL

BROTHER CARLOS @

415.324.9207

.

**Are there spiritual activities (ghosts/demons) happening in your home? If so then you need a Property Curse Breaking and Spiritual House Cleansing done the Bible way. Pls., contact Brother Carlos today to schedule yours, In-Person (Fresno, Ca, and surrounding cities) and over the Telephone (worldwide). A suggested donation may apply.

***BECOME A

REAL ESTATE CURSE BREAKING AGENT

IN YOUR REGION. Opportunity to associate with Brother Carlos' Real Estate Curse Breaking Ministry is also available for a limited time and upon request.



WOULD YOU LIKE TO BECOME A REAL ESTATE EXORCIST IN YOUR STATE/REGION? THEN CALL BROTHER CARLOS @ 415.324.9207 TO DISCUSS THAT POSSIBILITY.



HELP YOURSELF AND OTHERS IN YOUR AREA, this is a LIMITED TIME OFFER, pls, take action now before it's gone.
PERSONAL MENTORSHIP IS ALSO AVAILABLE.

STATES WHERE WE ARE AVAILABLE TO PERFORM PROPERTY CURSE BREAKING, ETC... IN PERSON:
CALIFORNIA, NEVADA, OREGON, ARIZONA, GEORGIA, TENNESSEE, FLORIDA, ALABAMA, MISSISSIPPI, NORTH CAROLINA, SOUTH CAROLINA. MORE COMING SOON!
"If you defile the land, it will vomit you out..." Leviticus 18:28
REAL ESTATE EXORCIST & PARANORMAL INVESTIGATOR OF FRESNO, CLOVIS, LOS ANGELES, LAS VEGAS, SACRAMENTO, SAN FRANCISCO BAY AREA, SAN JOSE, SAN DIEGO, CALIFORNIA, NEVADA, ATLANTA GA, SEATTLE WA, FLORIDA, TENNESSEE, MISSISSIPPI, ALABAMA, NORTH CAROLINA, SOUTH CAROLINA.
YOUR HOME IS LONG OVERDUE FOR CURSE AND WITCHCRAFT BREAKING, TAKE ACTION NOW BEFORE IT'S TOO LATE.
IF ANY OF THE FOLLOWING HAS BEEN DONE IN YOUR HOME / PROPERTY THEN YOUR HOME IS CURSED AND NEEDS TO BE SPIRITUALLY CLEANSED AND DEMONS HAVE TO BE CAST OUT OF IT, THAT'S WHEN I COME IN. I MINISTER PROPERTY CURSE BREAKING OVER THE TELEPHONE OR IN-PERSON IF THE PROPERTY IS LOCATED IN THE CENTRAL VALLEY IN CALIFORNIA. I HAVE A VERY UNIQUE BIBLICAL WAY OF GETTING RID OF CURSES, WITCHCRAFT AND DEMONS.
​
Some of the Practices that bring demons and curses upon:
Ouija Board; Séance; Tarot cards; Dream catcher; Human ashes; Abortion; Sex toys; Pornography; Bestiality; "R" rating movies; Crime and violent movies; Horror movies; Sexual movies; Ghost hunting shows; Adultery; Murder; Suicide; Homicide; Child abuse and molestation; Bestiality; Drug use and abuse; Horoscope; Yoga; Meditation; Sage smudge; Incense burning; Crystals; Lucky Horseshoe; Lucky Rabbit's foot; Dungeons & Dragons; Light as a feather; Bloody Mary; Idol worship; Satanic rituals; Pentagram; Hypnotism; Islamic prayer rugs; Rap music, Country music; Heavy-Metal music; Secular music in general; Occult practices; New Age spirituality; More...
​
Leviticus 19:31 "You must not turn to mediums or spiritists; do not seek them out, or you will be defiled by them. I am the LORD your God."
Brother Carlos offers:
"Property Curse Breaking The Bible Way"
In-Person or Over The Telephone.
SINGLE FAMILY HOMES WITH A YARD, FARMS, RANCHES, COMMERCIAL PROPERTIES, VACANT LANDS.
​
***GOT QUESTIONS? CALL US @ 415.324.9207
Powerful Frankincense/Myrrh Anointed Oil made with pure Olive Oil, Prayed Over By Exorcist Brother Carlos Oliveira. Ideal for getting rid of Evil Spirits, Witchcraft, Evil-Eye, For House Cleansing and Blessing, and more @ https://www.demongone.com - 1 fl.oz. THE EXORCIST Anointing Oil is great for expelling evil spirits, breaking curses and witchcraft from people, pets, home, objects, furniture, automobiles, clothing, toys, all items in general, also great for house/property blessing. What do you have to lose? Demons? Curses? Witchcraft? Order yours now @ https://www.demongone.com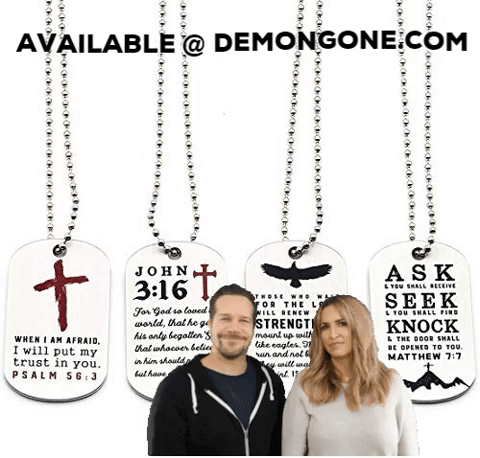 QUE TIPO DE MULHER E' VOCE?
​
1 - Muito ingenua, introspectiviva, muito sentimental, chora as vezes por nada, apegada a certas pessoas, sensivel, as vezes topa tudo sem nem pensar.

2 - Nervosa, episodios de raiva frequentes, gosta de tomar bebidas fortes de vez em quando, assiste pornografia na internete, ciumenta, sentimentos de rejeição, ama sexo, odeia estar no meio de muita gente, vergonhosa as vezes.

3 - Mente dubia, gosta de louvores evagelicos mas tambem musicas seculares, esta com um pe na igreja e outro no mundo, episodios de tristeza profundos e pensamentos suicidas, gosta de filmes de romance e tambem violencia, se sente solitaria muitas vezes.

4 - Gosta de ser atraente, vaidosa, da valor as amizades sinceras, desconfia de tudo, nao cre em pessoas com certa facilidade, fala pouco e houve muito, muito sentimental, fiel as pessoas que são fieis.

5 - Sempre desconfiada, de pouca conversa, duvida de tudo, nao confia em todo mundo, sensivel a Palavra de Deus quando a ouve, sonha com frenquencia sonhos que parecem realidade, medo de ficar so', medo do incerto.

6 - Simpatica, brincalhona, gosta de estar com familiares e amigos, as vezes se ve distante de quem gosta muito, fiel, rejeita a rejeição, alma alegre, energetica, inteligente.

7 - Ja sofreu muito, ainda sofre, tem problemas de saude constantes, se sente cansada, tenta se alegrar ao maximo, sente saldades de pessoas que ja se foram, gosta de estar com familiares.

8 - Um pouco vaidosa, sentimental, desconfia de quase tudo, questiona as coisas, chora de vez em quando, se sente deprimida as vezes, pensa em suicidio as vezes, se sente triste quanto esta' so', tem sonhos grades de ser uma profissional bem sucedida.