Please, wait, this page is loading...



NOW AVAILABLE: WORLDWIDE TELEPHONE PROPERTY CURSE BREAKING DONE ON SINGLE FAMILY HOMES, RANCHES, FARMS, VACANT LANDS, AND BUSINESS PREMISES. PLS, CONTACT

REAL ESTATE EXORCIST AND PARANORMAL INVESTIGATOR BROTHER CARLOS OLIVEIRA

VIA EMAIL @
RealEstateExorcist@gmail.com



GOT QUESTIONS? THEN PLS

CLICK HERE TO CONTACT BROTHER CARLOS.

**Are there spiritual activities (ghosts/demons) happening in your home? If so then you need a Property Curse Breaking and Spiritual House Cleansing done the Bible way. Pls., contact Brother Carlos today to schedule yours, In-Person (Fresno, Ca, and surrounding cities) and over the Telephone (worldwide). A suggested donation may apply.

***BECOME A

REAL ESTATE CURSE BREAKING AGENT

IN YOUR REGION. Opportunity to associate with Brother Carlos' Real Estate Curse Breaking Ministry is also available for a limited time and upon request.



Learn how to DO IT YOURSELF REAL ESTATE PROPERTY CURSE BREAKING and HOUSE CLEANSING, just donate

$50 HERE

and we will EMAIL you 3 DO-IT-YOURSELF REAL ESTATE PROPERTY CURSE BREAKING AND HOUSE CLEANSING VIDEOS along with 2 PDF files (DOMESTIC CURSED ITEMS TO AVOID & HOUSE CLEANSING AND BLESSING) by Brother Carlos.



HELP YOURSELF AND OTHERS IN YOUR AREA, this is a LIMITED TIME OFFER, pls, take action now before it's gone.
PERSONAL MENTORSHIP IS ALSO AVAILABLE.
"If you defile the land, it will vomit you out..." Leviticus 18:28
REAL ESTATE EXORCIST & OARANORMAL INVESTIGATOR OF FRESNO, CLOVIS, LOS ANGELES, LAS VEGAS, SACRAMENTO, SAN FRANCISCO BAY AREA, SAN JOSE, CALIFORNIA, NEVADA, ATLANTA GA, SEATTLE WA.
YOUR HOME IS LONG OVERDUE FOR CURSE AND WITCHCRAFT BREAKING, TAKE ACTION NOW BEFORE IT'S TOO LATE.
IF ANY OF THE FOLLOWING HAS BEEN DONE IN YOUR HOME / PROPERTY THEN YOUR HOME IS CURSED AND NEEDS TO BE SPIRITUALLY CLEANSED AND DEMONS HAVE TO BE CAST OUT OF IT, THAT'S WHEN I COME IN. I MINISTER PROPERTY CURSE BREAKING OVER THE TELEPHONE OR IN-PERSON IF THE PROPERTY IS LOCATED IN THE CENTRAL VALLEY IN CALIFORNIA. I HAVE A VERY UNIQUE BIBLICAL WAY OF GETTING RID OF CURSES, WITCHCRAFT AND DEMONS.
​
Some of the Practices that bring demons and curses upon:
Ouija Board; Séance; Tarot cards; Dream catcher; Human ashes; Abortion; Sex toys; Pornography; Bestiality; "R" rating movies; Crime and violent movies; Horror movies; Sexual movies; Ghost hunting shows; Adultery; Murder; Suicide; Homicide; Child abuse and molestation; Bestiality; Drug use and abuse; Horoscope; Yoga; Meditation; Sage smudge; Incense burning; Crystals; Lucky Horseshoe; Lucky Rabbit's foot; Dungeons & Dragons; Light as a feather; Bloody Mary; Idol worship; Satanic rituals; Pentagram; Hypnotism; Islamic prayer rugs; Rap music, Country music; Heavy-Metal music; Secular music in general; Occult practices; New Age spirituality; More...
​
Leviticus 19:31 "You must not turn to mediums or spiritists; do not seek them out, or you will be defiled by them. I am the LORD your God."
Brother Carlos offers:
"Property Curse Breaking The Bible Way"
In-Person or Over The Telephone.
SINGLE FAMILY HOMES WITH A YARD, FARMS, RANCHES, COMMERCIAL PROPERTIES, VACANT LANDS.
​
***GOT QUESTIONS? EMAIL US @ FresnoHills@gmail.com
3

DO-IT-YOURSELF

Powerful Videos To Help You Drive Out Evil Spirits From Your Home Immediately:


Pls, donate $35 then email us requesting your 3 videos @

fresnohills@gmail.com
CashApp: $adhonep
Venmo: @BrotherCarlosO
Powerful Frankincense/Myrrh Anointed Oil made with pure Olive Oil, Prayed Over By Exorcist Brother Carlos Oliveira. Ideal for getting rid of Evil Spirits, Witchcraft, Evil-Eye, For House Cleansing and Blessing, and more @ https://www.demongone.com - 1 fl.oz. THE EXORCIST Anointing Oil is great for expelling evil spirits, breaking curses and witchcraft from people, pets, home, objects, furniture, automobiles, clothing, toys, all items in general, also great for house/property blessing. What do you have to lose? Demons? Curses? Witchcraft? Order yours now @ https://www.demongone.com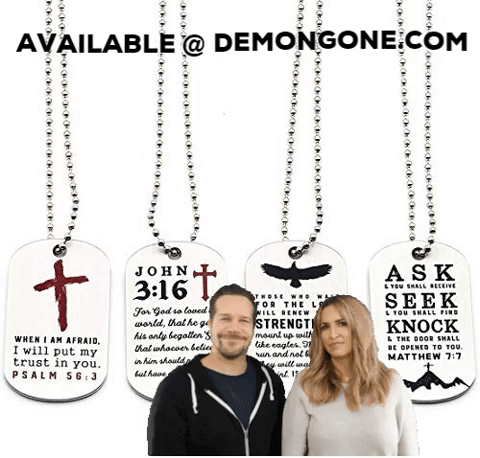 Please DONATE any amount below!
Carlos Oliveira
P. O. Box 7966
Fresno, CA 93747
CashApp: $adhonep
Venmo: @BrotherCarlosO
This is NOT a non-profit organization!
Donations are NOT tax deductible!
​
Thank you!
BECOME A MINISTRY PARTNER TODAY!!!
​
Ministry Partners are those who support this mission by donating any amount whenever possible.
​
Brother Carlos prays for Ministry Partners LIVE on the internet daily from Sundays through Saturdays, during our daily LIVE Streaming (8 am PST - 11 am EST). Our Ministry Partners also receive intercessory prayers (off cameras) throughout the day, every day.
​
Become a Ministry Partner today, choose one of the donation options above.
​
This is NOT a non-profit organization,
Donations are NOT tax-deductible!
​
Thank you!
Please, friend, listen to these Deliverance and Healing Prayer Videos regularly to help you build spiritual muscles, raise your faith bar and also to maintain your deliverance in great shape. Daily prayers are good for the inner-self, they bring us closer to God and as a result, we grow spiritually. God bless you!